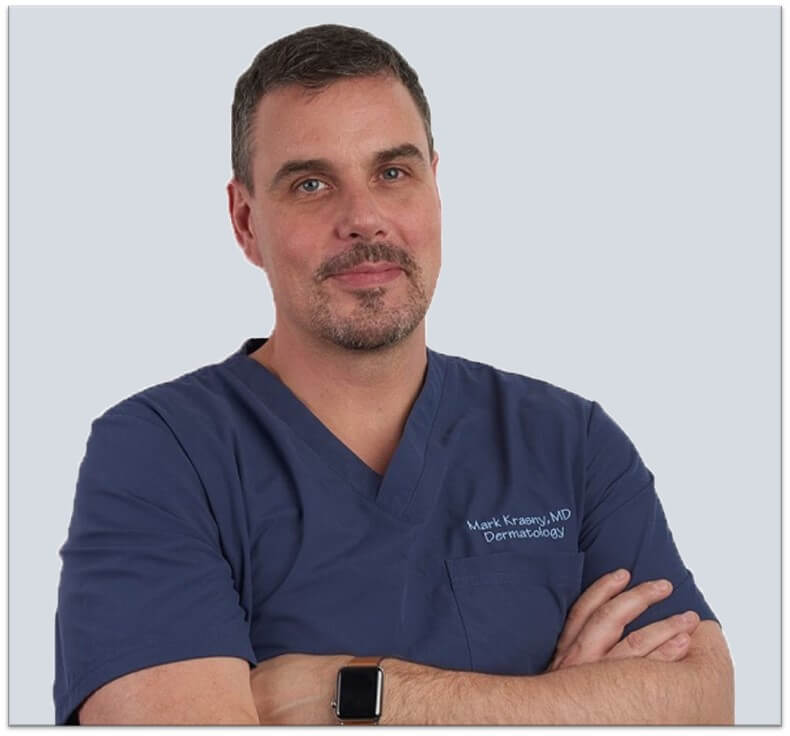 Dr. Mark Krasny
Dr. Krasny is a graduate of McGill Medical School, and a Board-Certified Dermatologist as recognized by both the Royal College of Physicians and Surgeons of Canada and the American Academy of Dermatology. Dr. Krasny is one of few dermatologists to have also received sub-speciality fellowship training in Procedural Dermatology, combining extensive training in Mohs surgery, laser surgery and cosmetic dermatology.
Dr. Krasny is the author of numerous scientific articles in Dermatology and Dermatologic surgery and is currently an Associate Clinical Professor of Dermatology and Mohs surgeon at Maisonneuve Rosemont Hospital (CHUM), where he enjoys teaching medical student and resident physicians.
Associations:
Royal College of Physicians and Surgeons of Canada (Dermatology)
Quebec Medical Association
American Academy of Dermatology
American College of Mohs Surgery and Cutaneous Oncology
American Society of Dermatologic Surgery
American Society for Laser Medicine and Surgery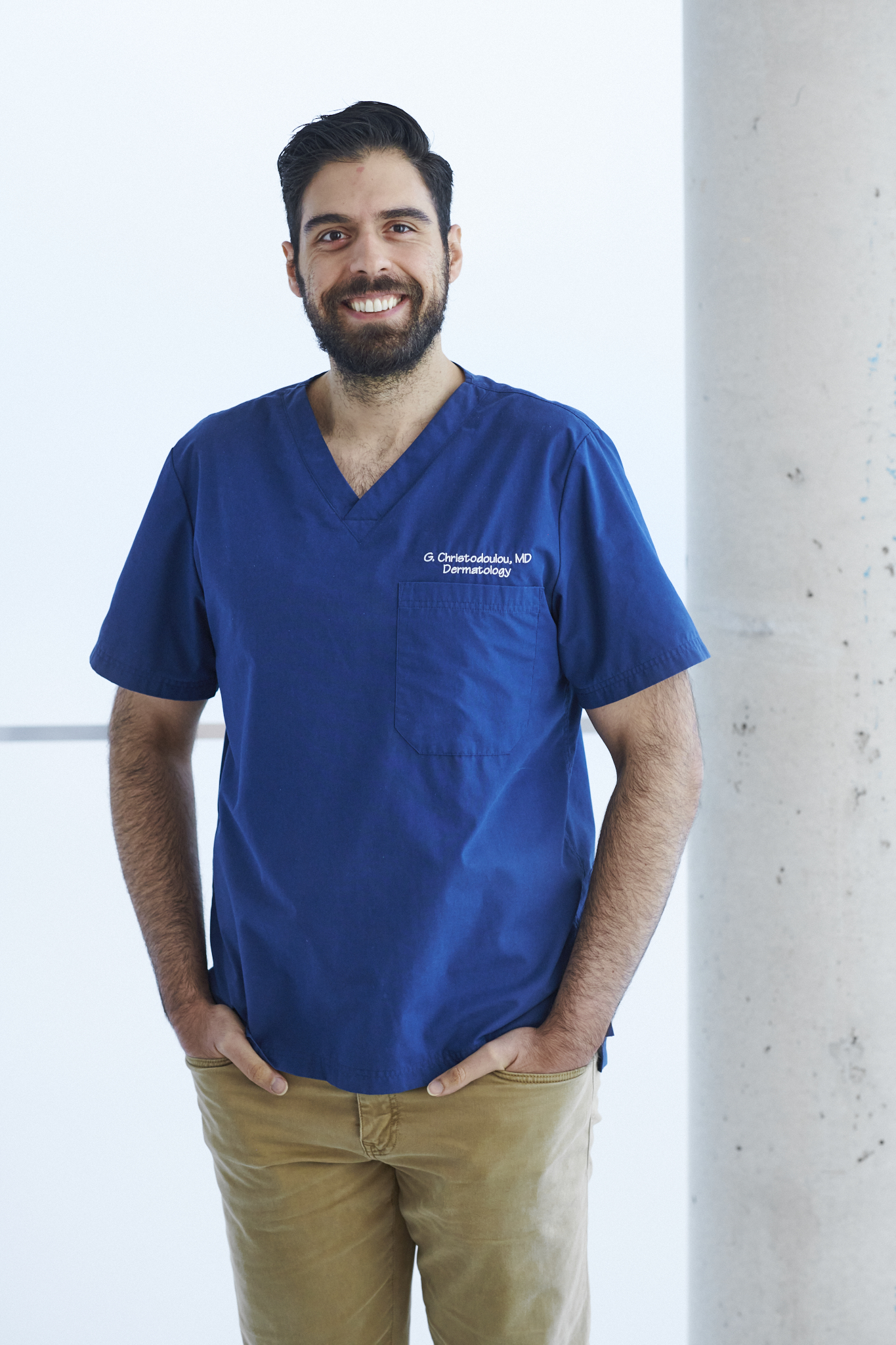 Dr. George Christodoulou
CM, FRCPC, FABD
Dr. Christodoulou is a Board-Certified Dermatologist by the Royal College of Physicians and Surgeons of Canada and the American Board of Dermatology. Dr. Christodoulou was born and raised in Montreal. He completed a B.Sc in Microbiology and Immunology, his medicine and his 5 year specialty dermatology training at McGill University. As a cosmetic Dermatologist, his focus is on foundation, skin quality and natural results. 
"My goal is to have my patients feel youthful and fresh while maintaining natural and age appropriate results." – Dr. Christodoulou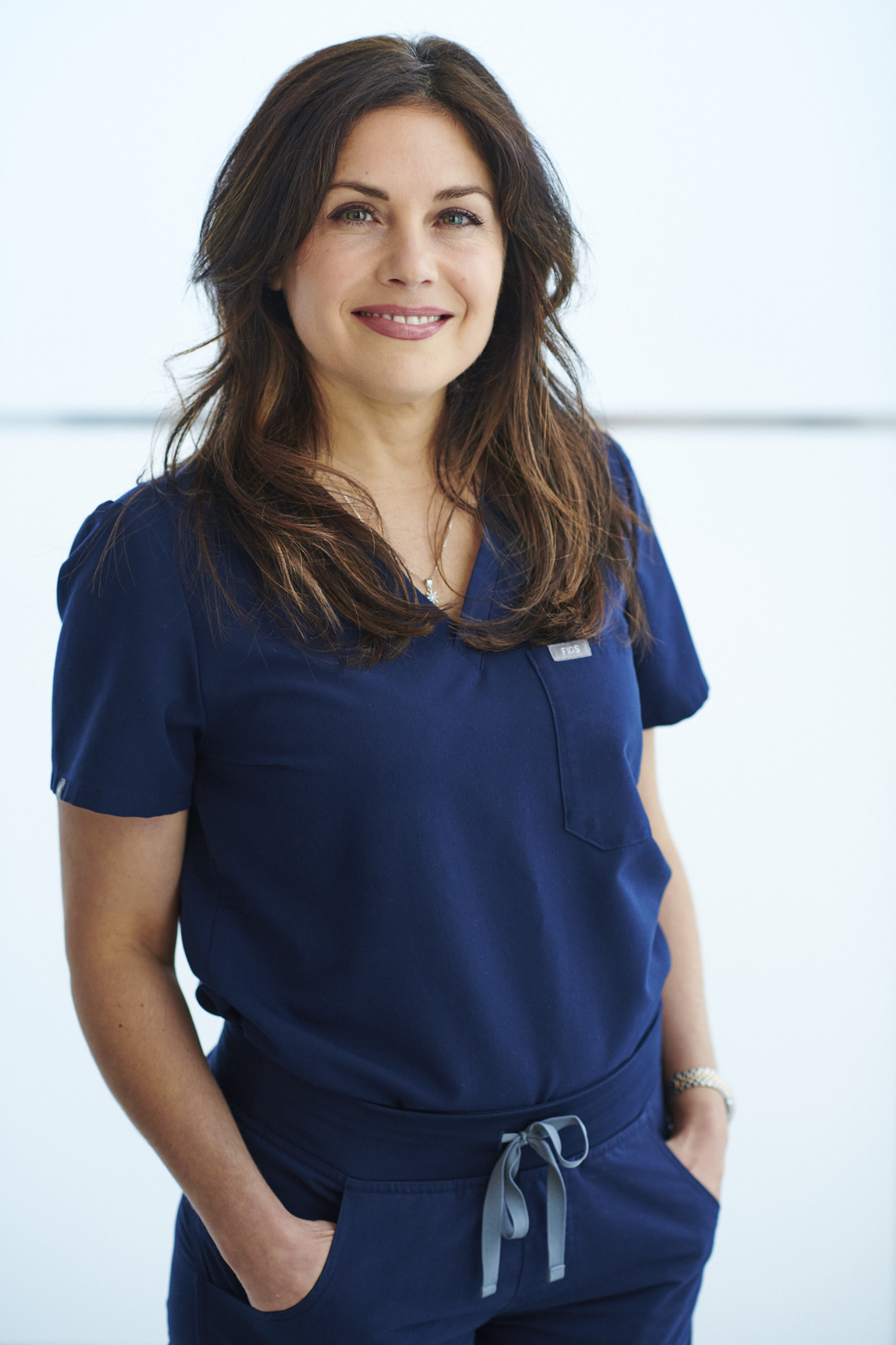 Dr. Taline Ghazigian
MD, CM, CCFP, ABOM
Dr Ghazigian is double Board Certified in Family Medicine by the College of Family Physicians of Canada (CCFP) and in Obesity Medicine by the American Board of Obesity Medicine (ABOM).
She is a graduate of McGill University where she completed a Bachelor of Science in Physiology followed by Medical School and residency in Family Medicine with a Fellowship in Maternal Child Health and Obstetrical Care. She has been practicing for 15 years and is a clinical faculty lecturer at McGill University.
Her interests include Medical Aesthetics, Obesity Medicine & Metabolic Health and Women's Health.
Her passion is to prevent and reverse chronic disease and aging by optimizing metabolic health, lifestyle, and nutrition.
"I want to integrate medical aesthetics as part of an individualized holistic approach to enhance each woman's natural beauty on their path to achieving optimal health, wellness, and longevity." – Dr. Ghazigian
The Art of Beauty
Clearly artistic perfection alone will not make the grade, as there's more to aesthetic improvements than merely having "great hands." It requires a myriad of elements: ability, dexterity, proficiency, aptitude and competence. It is the process of working with you over time to satisfy your desires which gives me the utmost professional satisfaction.
Each year millions of men and women of all ages improve their appearances and enhance the quality of their lives with non-invasive, anti-aging and aesthetic treatments. At our Montreal clinic, modern techniques mean faster recovery time, better results with less bruising. These improved methods provide patients with more convenience and affordability than at any time in history.
I believe that cosmetic treatments must be individualised and custom-fit to each patient. My philosophy is to provide safe, subtle, and satisfying aesthetic results while using a "less-is-more" approach that help patients' look and feel the best that they can possibly be while still looking like themselves…only better.
I offer the highest standard of clinical care, research-proven aesthetic enhancements for people who want to discover their natural radiance without compromising good health. During an initial consultation, I welcome the opportunity to discuss your concerns and expectations with the aim of creating a personalized aesthetic treatment plan that suits any budget or time frame.
I know that the decision our patients make to pursue cosmetic treatments can be a complex one. After our initial consultation I encourage you to reflect on our discussions in the comfort of your own home or if you prefer, the treatment can be done immediately.
There are many things I love about aesthetic dermatology. I love the way a patient's life can be transformed by a simple cosmetic procedure. I love seeing our patients regain the ability to live their lives to the fullest after one our procedures. It is the variety of our patients, their concerns, and the wide range of options which can be used that make dermatology such a wonderful profession and art form.It is the process of working with you over time to satisfy your desires which gives me the utmost professional satisfaction.
We are a training center for Injectable Treatments.
Why Dermafina
We offer the very best in skill, expertise and service offering aesthetic injectables and other treatments that target the impacts of lifestyle choices, ageing, acne and a wide range of other factors that hold many back from achieving beautiful, clear and healthy skin. Our treatments are not a quick fix solution – we focus on solutions and treatment plans to provide long-term results.
Hours
Monday: 9am - 5pm
Tuesday: 9am - 6:30pm
Wednesday: 9am - 7pm
Thursday & Friday: 9am - 6:30pm
Saturday: 9am - 3pm
Address
2020 Route Transcanadienne, Suite 104, Dorval, QC, H9P 2N4