Due to the rapidly evolving COVID-19 pandemic, Dermafina will be closed in order to minimise the potential transmission of the virus.
We appreciate your understanding during this difficult period.
Let's get through this together! #flattenthecurvea
Why Dermafina
 We offer the very best in skill, expertise and service offering aesthetic injectables and other treatments that target the impacts of lifestyle choices, ageing, acne and a wide range of other factors that hold many back from achieving beautiful, clear and healthy skin. Our treatments are not a quick fix solution – we focus on solutions and treatment plans to provide long-term results.
Our Mission
To be a full-spectrum aesthetic dermatology and non-invasive body contouring center delivering individualized, comprehensive and unparalleled results to patients in a safe, caring and state-of-the-art environment.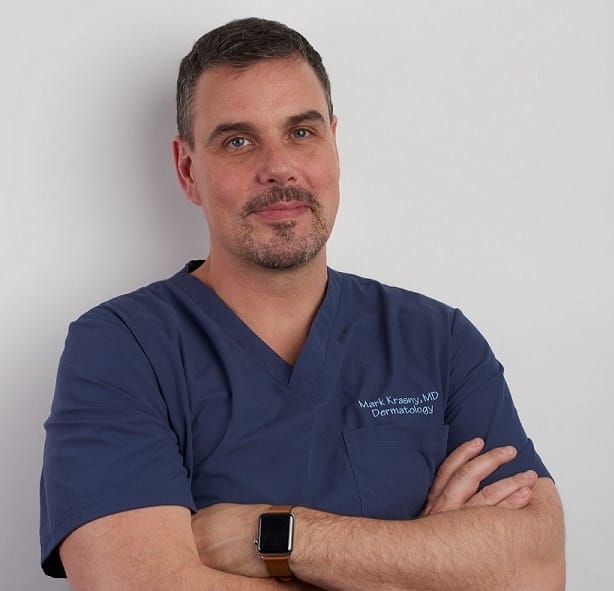 What Our Patients Are Saying
"Dr. Krasny is the best of the best. He knows exactly what and what not to do, which is very helpful. He is very honest which is very refreshing! He wants the best for each of his clients and always provides exquisite service! His team is extremely polite and makes you comfortable. Very clean and luxurious environment as well. Would 100% recommend this doctor to anyone and everyone I know!"
"Dr. Krasny is an exceptional dermatologist. He has treated my skin to perfection and has helped me with post-care as well. very patient and knowledgeable. 10/10 would recommend to anyone who is looking to improve their skin whether it be cosmetically or medically."
Hours
Monday: 9am - 5pm
Tuesday: 9am - 6:30pm
Wednesday: 9am - 7pm
Thursday & Friday: 9am - 6:30pm
Saturday: 9am - 3pm
Address
2020 Route Transcanadienne, Suite 104, Dorval, QC, H9P 2N4